You never know when creative inspiration will strike. Our Sales and Marketing Manager, Sarah Lavoie, was inspired by Michael Heeney's amazing photos from Lone Rock Point and had the creative idea for an epic family portrait at this beautiful location.
Inspired by the PocketWizard's E Release Range
The new E Release firmware upgrade is a simple way to get incredible range for off-camera flash and remote cameras. The extended range in regular mode is up to 5 times further than our legacy firmware. Sarah wanted to put it to the test by taking an epic family photo in front of a rising full moon. In this case, she wanted to be far away so that she could use a long zoom and she needed a flash to light the family at twilight. A zoom gave her the compression she wanted for the full moon appear closer and larger. PocketWizard Plus IIIs upgraded with the E Release gave her the power to trigger two speedlights from a distance.
PocketWizard Made the Distant Triggering Possible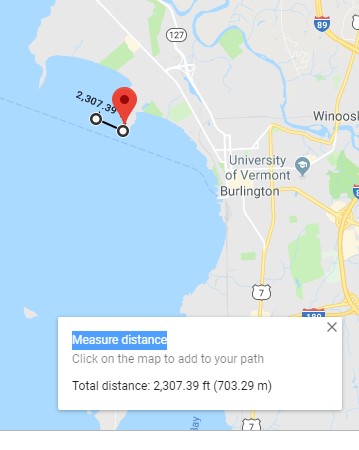 The speedlights were triggered from a distance of about 2300 feet (700 meters). It is also worth noting that the distance was spread over water and with an elevation rise – both of which are notoriously challenging for any radio triggers. That is, any radio trigger other than PocketWizard!
Behind the Scenes Video with the E Release
Tips for Long Distance Off-Camera Flash

Update your PocketWizard radios with the E Release. Learn more here.
Have a way to communicate with your subject(s). In this case, Sarah was so far away that the family could barely see her and they felt like they were posing for no one. They also could not see the moon and needed to know where to stand and when to smile.
Train your subject(s) on how to set up and test your flash and radios. Send them with spare batteries just in case.
Use technology to help you plan. Sarah used an app called PhotoPills to help her plan when and where the moon would rise.
These photos were taken in TxRx Mode – Sarah did not need to use Long Range Mode (LR) to get this distance. When using LR with a flash, you may lose a stop or two of sync speed. Sarah was using a 200-500mm lens on a canoe – she didn't want to reduce her shutter speed any more than necessary – and she didn't need to!
Be creative – the E Release opens a world of opportunity!
Tag us! #whypocketwizard
Explore the Possibilities!
With PocketWizard, we can help you Make it Possible!
Shoot this Look
3 PocketWizard Plus III Upgraded with the E Release:
Plus IIIe on the camera
2 Plus IIIes attached to speedlights with a flash sync cord mounted on light stands